Examiner readers have shared their memories of a "simply beautiful" Princess Diana visiting Huddersfield.
The princess, who died 19 years ago yesterday, visited Huddersfield a number of times including in May 1993 when she went to New Hall Prison near Flockton, meeting inmates and staff.
Readers of the Examiner's Facebook page recalled Diana's charm and beauty – and of meeting her in person.
Kaz Taylor said: "I met her at HRI after the birth of my daughter in June 1987. Really lovely and easy to talk to. RIP."
Nicola Purssell added: "Skipped school to go and see her outside St Pat's. She was simply beautiful."
Diana Jordan said: "I had just given birth to my first son when she came to visit the maternity ward ... all the girls were so excited."
Carla Lemon recalled: "My mum worked across the road from St Pat's and was watching out of the upstairs windows. She was lovely and gave them a wave. Such a sad loss."
Vanessa Mallalieu said: "I and a lot of other people bunked off school when she went to HRI. I was in high school at the time."
Rita Phillips said: "I was at St Pat's when she was there and heavily pregnant. I was on the front row and she spoke to some people and acknowledged us. She was really beautiful and very friendly."
Prince Harry speaks of his regrets of not talking openly about his mother's death
Jane Mitchell commented: "My daughter Stephanie Bushby gave her a bunch of flowers for being the best behaved pupil at school."
Ellen Baptiste said: "I remember when she came in 1987. She came to HRI, it was when I was a student nurse and we all lined up to see her, we were sooo excited!! She was lovely."
Diana visited Huddersfield on March 22, 1982, for the first time, with then husband Prince Charles.
Watch the visit below.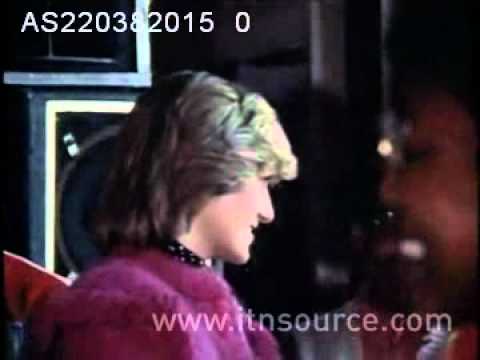 Thousands turned out to welcome them as they arrived.
They visited St Patrick's Centre in Trinity Street to meet people assisted by The Prince's Trust and shook hands with the waiting crowds. Diana was pregnant with Prince William at the time.
She made a second visit to Huddersfield in June 1987 where she went to Huddersfield Royal Infirmary and Southdene sheltered housing complex.